A smile can change lives, and I am proud to help my patients get the beautiful, healthy smiles they deserve. My patients and I are both excited at the end of treatment, and I love knowing that I always provide the most comfortable and lasting services. I am a perfectionist in my work because a smile should last forever, and I want to ensure this for every patient.
Education and Continuing Education
Before becoming an orthodontist, I graduated from the following institutions:
Union High School
Oral Roberts University
University of Oklahoma Dental School
University of Oklahoma Orthodontic Residency
I continue my dental and orthodontic education to stay current with the most up to date treatment procedures and technologies. My studies include participation in the Damon™ Forum, Invisalign® courses, and active membership in the Oklahoma Dental Association, Tulsa County Dental Society, and the OU Orthodontic Alumni Association.
Professional Dedication
The people who come in my office for treatment are looking for a more beautiful smile, and I love helping them attain that goal. My patients are often surprised at what a difference orthodontia can make in their health and comfort as well. Straightening teeth can often improve a person's bite and make it easier for them to keep their teeth clean. I enjoy teaching my patients about the many ways orthodontics can change their lives for the better, and they are more likely to take great care of their teeth after care!
I love what I do, and my staff is a wonderful support system for our patients. They are experienced, compassionate people who love to make the patient experience special for each patient. I am truly lucky to have such talented people working with me to create beautiful smiles! Each staff member enjoys connecting personally with our patients to give them individual care that fits their needs. It's a great place to work and a wonderful office to visit!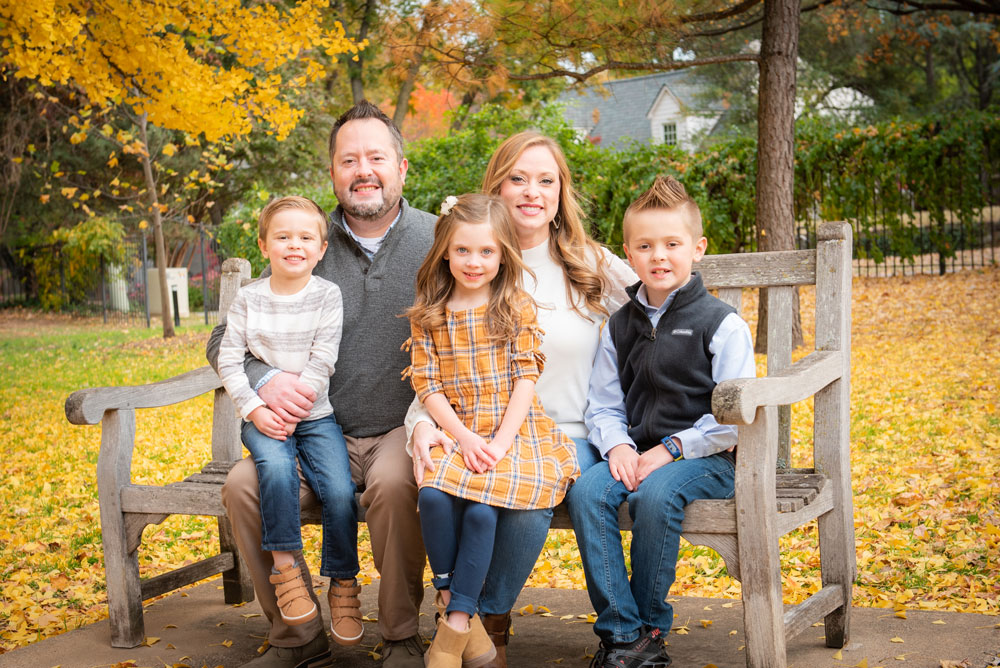 Family Life
I grew up in Tulsa from the time I was 15. After completing my orthodontic residency at OU, I moved back home to our beautiful Green Country. My lovely wife, Jessica, and I are blessed to have 3 beautiful children. My hobbies include swimming, cycling, spending time with my family, and watching OU football! I also attend CityChurch and enjoy volunteering in the community.